The Battle of the Bismarck Sea was crucial turning point in Japan's plans to expand its holdings in the Pacific southward toward and into Australia. It was a battle of air power, fought by dozens of airplanes at a time, rather than the hundreds that flew on massed missions against the Germans over Europe.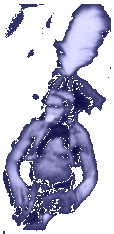 Coming soon after the Americans had defeated the Japanese at Guadalcanal, the Battle of the Bismarck Sea sealed the fate of the Japanese plans against New Guinea. But it was not an easy win, by any means. It would take every aircraft the Allies had and a handful of new innovations to defeat what was considered a superior, well-supplied Japanese force at Rabaul.
The battle commenced on February 28, 1943, when the Japanese dispatched a task force to reinforce their existing troops on New Guinea. The previous six months had seen some deadly combats between the United States and Japan as well as with the British, Australians, and New Zealanders. For the Japanese high command, the time was right to attack.
In the preceding weeks, there had been extensive ground action on New Guinea. The American and Australian forces had seized control of the Buna-Gona area, which greatly reduced threats to Port Moresby, the key to the island. The conflict had come to be known as "Bloody Buna", and the troops were exhausted after their victory.
The Japanese plan was simple: reinforce their armies at Lae, New Guinea, in preparation for an advance across land that would ultimately take the island. From there, the next step would be the conquest of Australia. The task force to start the job would be composed of eight destroyers and 8 transport ships which would sail from the fortress port, Rabaul, to Lae, New Guinea.
Within the first 24 hours of sailing, an American reconnaissance plane spotted the ships. Intercepts of Japanese communications through the Top Secret ULTRA system also revealed the plans to the Allies. With few ground forces available and very limited supplies, if the nearly 7,000 Japanese troops were to arrive at Lae, it would be almost certain that New Guinea would be lost.
The only thing that could stop the Japanese would be air power.